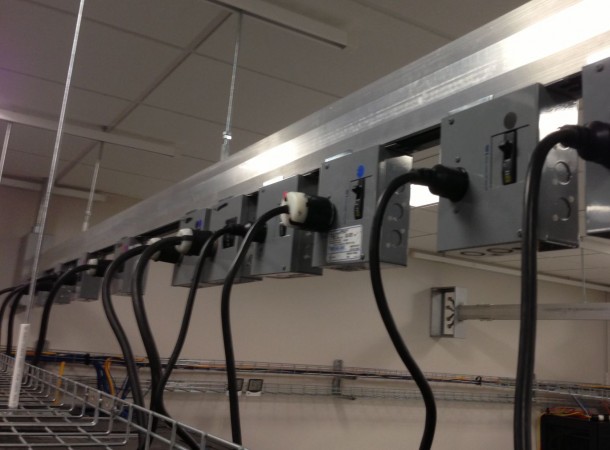 The Starline Track Busway electrical power distribution system is designed for mission critical application where flexibility and fast deployment is needed.  The electrical Busway gives us the ability to add and relocate plug-in modules directly over the collocation server cabinets eliminating the need to run wire and reconfigure circuits.  The flexibility of the three phase busway allows us the deliver 120V, 208V, single and three phase circuits.  The modular tap power boxes allow for a variety or fast deployment circuits, amperages and receptacle options.
Available quick deliver colocation power options include:
10amp, 15amp, 20amp, 30amp, circuits available in 120V or 208V single phase and 208V three phase.